We Can Help Manage Your Honolulu Rental Property
Whether it's a condo unit you have recently purchased or a house your family has treasured for generations, your rental property is one of your most valuable investments. Our goal at Marie Hansen Properties is to maximize the return on your investment and to grant you the peace of mind that comes from knowing that your property is in capable hands.
What we do as your Honolulu Property Manager:
Competitive rental market analysis
Creative advertising and marketing of property
Thorough tenant screening and verification of credit, employment and rental histories
Property showings to prospective tenants
Detailed check-in inspections
Negotiating and executing lease terms for leases & lease renewal inspections
Automated tenant liability Insurance Enrollment
Collection of deposits and monthly rents
Payments of bills; condo fees, property taxes etc.
Easy to read monthly online statements
ACH Direct deposits
24-Hour owner portal
Electronic repair requests
Provide and supervise repairs and maintenance coordination
Enforcement of lease terms and condominium rules
24-Hour Cell phone for after hours emergencies: (808) 391-1663
Get started with your FREE RENTAL PRICE ANALYSIS by completing the form .
Schedule Your Free Consultation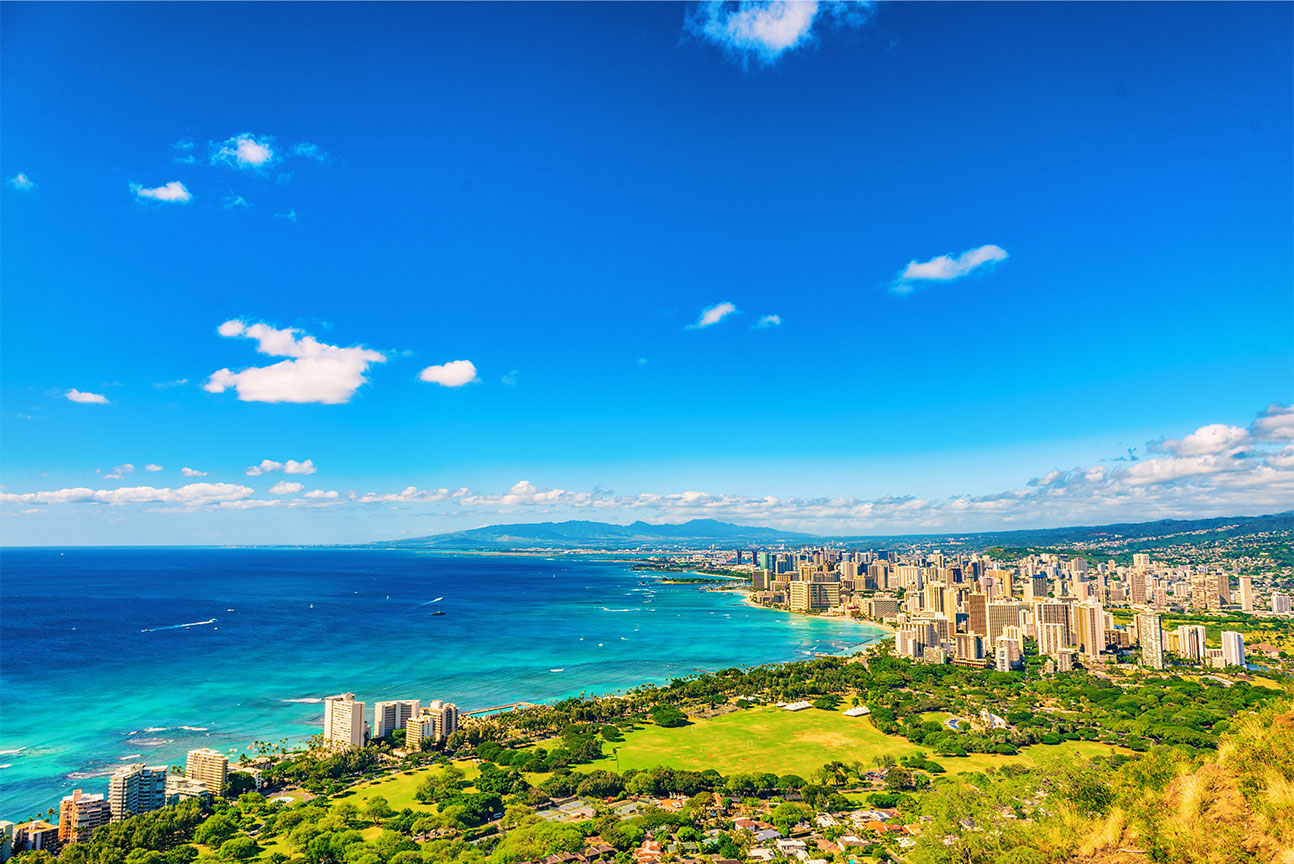 Discover Honolulu
Honolulu is the capital and the most populous city of the U.S. state of Hawaii. Honolulu is the southernmost major U.S. city. Although the name "Honolulu" refers to the urban area on the southeastern shore of the island of Oahu, the city and county are consolidated as Honolulu County which covers the entire island. In the Hawaiian language, Honolulu means "sheltered bay" or "place of shelter". The old name is said to be Kou, a district roughly encompassing the area from Nuuanu Avenue to Alakea Street and from Hotel Street to Queen Street which is the heart of the present downtown district.
Honolulu experiences a tropical climate with a mostly dry summer season due to a rain shadow effect that suppresses summer rains. Honolulu has lots of sunshine most of the year. Temperatures vary little throughout the months, with average high temperatures of 80-90 °F.
Waikiki is the tourist district of Honolulu, located between the Ala Wai Canal and the Pacific Ocean next to Diamond Head. Numerous hotels, shops, and nightlife opportunities are located along Kalakaua and Kuhio Avenues. It is a popular location for visitors and locals alike and attracts millions of visitors every year. A majority of the hotel rooms on Oahu are located in Waikiki.